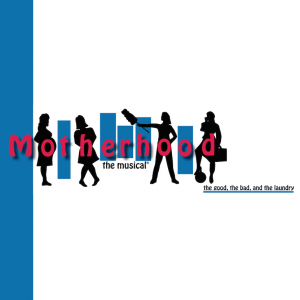 "Heart warming laugh out loud funny," Broadway World.
"An entertaining night of chuckles and tears." Variety.
"If you are a mother or have a mother this show is a hoot. Arts Hub.
"Insightful tongue in cheek lyrics and foot tapping rhythms." Stage Whispers.
Having a baby is just the beginning. Motherhood is for life. Four friends meet for a baby shower.
Meet Amy a soon to be first time mother, Brooke a hard working lawyer, Barb a stressed out mother of five and Tasha a single mother seeking to balance work, her family and a divorce.
Features twenty original songs, a simple set, a cast of four women and additional chorus.
Video
Authors
Related Shows
Photos
Cast
Barb
Female - 30-45
Stay-at-home mother of five. She has a dry, sarcastic sense of humor. She doesn't own anything that isn't machine-washable and would use her sleeve to wipe her child's nose without hesitation. Her husband's name is Chris and her kids are Daniel, Steven, Jessica, and "the twins."
Brooke
Female - 40+
Attorney, sophisticated. She loves a great handbag, her phone and shopping at Costco. She is married to Jeffrey, a stockbroker and has 2 kids, Kaitlyn and Tyler. She strives for success at work and at home, but sometimes worries if she really has it all in balance.
Tina
Female - 30-40
Soccer Mom and mother of three. She is recently divorced and adjusting to her new identity as a "single mom." Her family and her friends mean everything to her.
Amy
Female - 25-35
Pregnant with her first child, Amy wants to do everything perfectly. She is meticulous in her research and in her preparation for motherhood. Like any new mom-to-be, she is blissfully unaware of how much her life will change after the baby arrives.
Sample Music
Mommy oh Mommy.
I'm Shopping.
In my Mini-van.
I'm Danny's Mum.
We Leak.
Sample Script
Instrumentation / Rentals
Piano. Bass Guitar. Drums. Full Performance Backing Track.
Production Costs
16% of Box Office.