6 years ago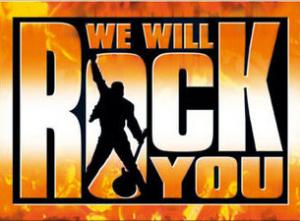 Community theatres in Australia and New Zealand will be the first in the world to stage Queen and Ben Elton's world-wide smash hit We Will Rock You.
Since 2002 over 16 million theatregoers in 28 countries have been thrilled by this awe-inspiring production featuring 24 of Queen's best known and biggest songs. The musical broke records and ran for twelve years in London's West End.
The musical has only previously been seen on professional stages or in schools.
Theatrical agency David Spicer Productions will represent the work down under, available first to community theatres in 2018 and schools in the years ahead.
"I am thrilled that the wonderful music of Queen and joyous story of Ben Elton will be heard in the superbly organised theatres of suburban and regional Australia and New Zealand, " said David Spicer.
"Audiences will have their socks rocked off from Dubbo to Dunedin. I know prospective cast members and production teams are itching to practise their air guitar routine."
"I have always loved the music of Queen. For some reason I have a clear memory of my big brother coming back from a Queen concert in 1976 and showing my father the program. He said look Dad not only are they rock stars but they have university degrees!"
To express interest in staging We Will Rock You in Australia visit this page.