12 years ago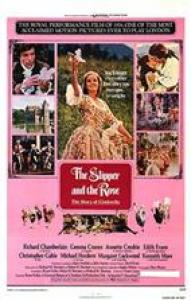 From the composers of Mary Poppins and Chitty Chitty Bang Bang comes a new musical release based on the legend of Cinderella.
The Slipper and the Rose - composed by Robert and Richard Sherman has beautiful music, charm and lots of laughs.
First released in 1976 as a movie - it was adapted for the stage in 1984 and now has a score written especially for community theatre.
In 2003, four Sherman Brothers' musicals ranked in the Top 10 Favorite Children's Films of All Time in a British nationwide poll reported by the BBC. The Jungle Book (1967) ranked at #7, Mary Poppins (1964) ranked at #8, The Aristocats (1970) ranked at #9, and Chitty Chitty Bang Bang (1968) topped the list at #1.
Email now for a script and DVD perusal