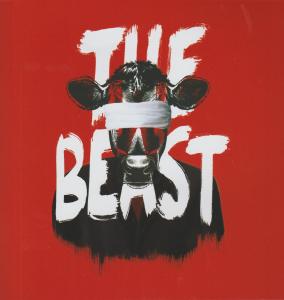 After surviving a nasty near-death experience, a group of close friends wipe the slate clean and embrace a tree-change, living a sustainable life in the country. But nature isn't always so welcoming, and when the friends are faced with the pressing task of killing a young cow, a chain reaction begins that will see them confront some ugly and shocking truths.

Commissioned and premiered by the Melbourne Theatre Company in 2013, then revived for a national tour in 2016, this is a cutting, modern day satire that tears our notions of morality to shreds with a hilarious rant on urban culture, organic lifestyles and infidelity.
"An enjoyable, laugh-out-loud entertainment." (Melbourne Age) "Funny, heartbreaking and politically incorrect: Eddie Perfect's first play is a winner." - Crickey.
Interview with Eddie Perfect.
(Black Comedy. Length 140 minutes.)
Video
Authors
Related Shows
Photos

Cast
Three females
Sue
Marge
Gen
Four males
Skipper/Mansitter/Vigeron/Farmer Brown
Simon
Baird
Rob
18+
Note from Eddie.
All couples are middle class, although Marge and Baird are slightly lower on the middle class scale than the other two couples. What is vital to the production is that Marge and Baird are NOT made to be working class. Middle Class folk have a strange habit of identifying with an underdog, no matter how overdog they are. Indeed, for the play to function all characters need to be weak, hypocritical, petty, virtuous, self-possessed and judgemental. In essence, there are no "good guys". The following description, though bleak, is accurate:
"This is a play about six arseholes who think they are good, discovering that they are arseholes." It is this discovery that is their redemption, and no other.
The age guides are flexible. It is more important that the couples are both close in age, and of a believable age to be parenting (or wishing to parent) young children.
The multiple characters of The Skipper, Man sitter and Vigneron should be played by the one actor only insofar as it gives every actor roughly equal stage time. I would consider an argument for casting three separate actors, but I swear by the maxim that an actor is less happy the more they're in their dressing room.
Sample Script
Production Costs
12.5%